Listener Supported
JRiver is building a new Radio service called Radio JRiver, and we need your help.
It's 100% lossless stereo audio (FLAC, APE, or ALAC). You can see the choices on the new Radio page.
We're aiming at quality, not quantity. There are thousands of free lossy stations. We're aiming higher.
We've got a dedicated person building the playlists for the service and he needs to eat.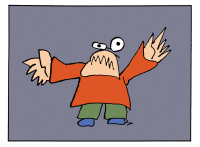 You can help.
If you like the idea, please pitch in with whatever you think it's worth. We appreciate your support at any level.
Subscribe
Or Donate