Images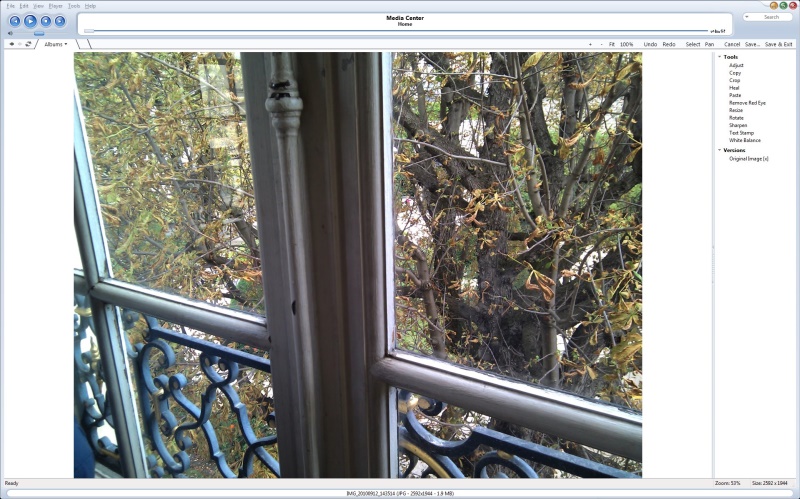 Introduction
JRiver Media Center is a powerful way to store and view your photos. Plug a camera in, wait a few seconds for Windows to find it, and click Acquire in the Action Window. Files are copied to a temp folder, where you can delete, rotate, and tag them. Then use MC's Rename, Move, and Copy tool to move the files to directories according to date or other tag information.
Features
Edit files with a right click. Crop, adjust, resize, and other common tools are available. Editing automatically stacks the originals and each saved version, so you can easily undo or start over. The original remains unchanged.
E-mail files, or send to Flickr, Facebook, Twitter, Menalto, or JRiver's pix01.com.
Add files to playlists so that slideshows have a sound track.
Zoom on files with the mouse scroll wheel or keyboard number pad (1 to 9).
Adjust thumbnail sizes with a slider. Right click for many options.
Stacks allow multiple images to be tied together as a set. This is useful for similar photos.
Preview mode presents a large image with a filmstrip selection on the right, so you can easily compare two photos.
More
Save as Desktop Background
Print in multiple sizes and layouts
Send to an external program like Photoshop